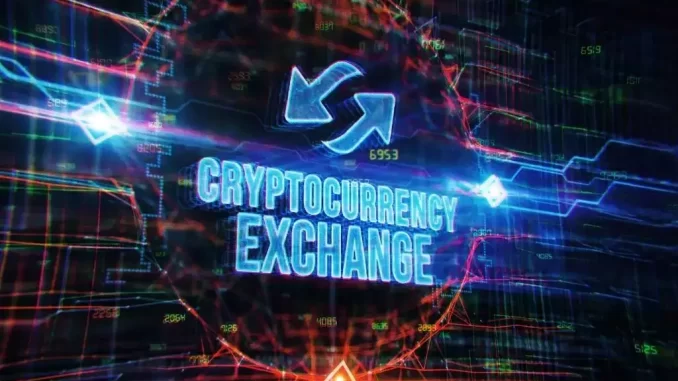 Cryptocurrency exchanges enable you to buy, sell and trade cryptocurrencies with fiat currency. Plus they offer interest on assets held within their platform.
The top cryptocurrency exchanges boast high levels of security, excellent customer support and low fees. Furthermore, they provide a wide variety of cryptocurrencies with minimal complexity to use.
Binance
Binance is a well-established cryptocurrency exchange with an extensive selection of coins and fiat pairs. It provides multiple trading platforms and an user-friendly interface, as well as margin trading, derivatives trading, peer-to-peer (P2P) trades, and over-the-counter (OTC) transactions.
Traders can deposit and withdraw fiat currency through the exchange, which supports Visa Fast Funds (Visa Direct) and SEPA transfers. Withdrawals are easy and usually take 24 hours depending on your bank account type and payment method; however, they may take longer depending on when your request is processed.
Users may take advantage of Binance Savings, which offers them the chance to earn interest on their idle funds through flexible and locked savings accounts. This is an excellent way to invest in crypto and earn a return while still having control over your funds.
The exchange has a team of customer support agents available 24/7 who can assist with any problems you may experience. Furthermore, two-factor authentication (2FA) adds an extra layer of protection and guarantees that only you have access to your account.
KuCoin
KuCoin is a relatively new exchange offering an array of features and tools. It can be accessed through both desktop and mobile applications.
Users can purchase cryptocurrency through the exchange by entering their wallet address and the amount they wish to invest. They also have the option of depositing coins from other platforms onto the exchange.
KuCoin boasts one of the lowest trading fees in the industry, at only 0.1% per coin purchased. This makes KuCoin an attractive choice for those seeking low cost cryptocurrency exchange solutions.
KuCoin provides a number of security measures to shield your account from hackers. For instance, you can enable two-factor authentication and an extra password for added protection against phishing attempts.
Coinbase
Coinbase is the premier cryptocurrency exchange, providing secure buying, selling, trading and storing of over 170 digital tokens. It provides a comprehensive suite of tools for experienced investors, businesses and institutions alike.
The company utilizes a combination of methods to safeguard user funds, including two-factor authentication and hardware storage. Furthermore, it adheres to payment industry standards for data encryption and encrypts wallets and private keys on a secure server.
Users can whitelist addresses to restrict withdrawals to a particular address. Doing so helps them keep their money secure from hackers and phishing scams.
Coinbase's fees, despite their robust security measures, can be prohibitively expensive for day traders. It's essential to understand how they charge fees before you begin trading with them.
Overall, Coinbase is an excellent option for beginners who wish to purchase crypto with their fiat currency and hold it long term. Unfortunately, it may not be suitable for experienced traders or larger businesses due to its fees which are higher than most other exchanges'. So you may want to look elsewhere for a better fit tailored towards your requirements.
Uphold
Uphold is a reliable cryptocurrency exchange that enables users to buy, sell and invest in various fiat currencies and cryptocurrencies. It supports an extensive range of coins and has a mobile app for convenient trading on-the-go.
Uphold provides a robust set of features for both novice and experienced traders alike. It even has its own customized desktop tile interface that can be tailored to meet individual trading preferences.
Uphold offers a suite of tools for managing a portfolio, such as charts and recurring transactions. Furthermore, Uphold provides two-factor authentication to protect against hackers.
In addition to cryptocurrency trading, Uphold also provides fiat currency and precious metals trading. The platform enables users to transfer assets around the world and instantly convert them back into their base currency.
Uphold takes great care to protect client assets and money, keeping at least 100% of customer funds in reserve. They also conduct regular security audits and penetration tests for added assurance.