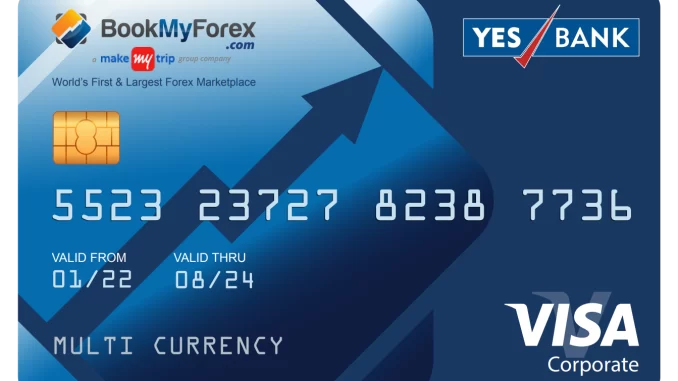 Traveling abroad can be an intimidating experience, particularly for students.
To reduce this burden, you can utilize a forex card. These cards make traveling abroad simpler and safer.
It's a prepaid card
A forex card is a prepaid card that enables travelers to utilize one or multiple currencies while traveling abroad. This enables them to make transactions such as hotel bookings, entry tickets, bus/rail passes and shopping without any hassles.
Before travelers embark on their trip, travelers can load the card with desired currency such as GBP, USD, SGD or EUR. These cards are widely accepted around the world and safer to carry than cash.
Another major advantage of the forex card is that its foreign exchange conversion rate is locked in once loaded onto the card account, according to Jhaveri. This prevents users from spending more on international transaction fees compared to credit cards when making international purchases.
Furthermore, forex cards come with safety features like chip and pin technology which makes them a better alternative to carrying cash while traveling. Furthermore, if a card is lost or stolen, its access can be blocked immediately to prevent any misuse.
It's a multi-currency card
Forex cards provide a safe and convenient method of making payments abroad, since they don't necessitate carrying large amounts of cash. Plus, these cards are widely accepted at merchant establishments worldwide in any currency you choose.
These cards come preloaded with multiple currencies and can be used at any merchant establishment abroad by simply swiping the card. That means you can use it at hotels, restaurants, taxis and online shopping sites alike!
A forex card can also be used to withdraw cash from ATMs abroad. It will automatically detect the currency you are in and dispense money at an exchange rate set by the issuing bank/financial institution.
Most forex cards provide fixed exchange rates, protecting your funds from fluctuating currency values. This is especially useful for frequent travelers who must exchange money frequently while away on vacation.
It's a low to no risk deal
A forex card is an ideal low-risk solution for travelers planning to travel overseas. These cards can be used for booking air tickets, hotel rooms, dining out and shopping both offline and online, as well as withdrawing money from ATMs overseas.
Cashless payment cards are safer than cash and can be hotlisted in the event of theft or loss. Contactless and similar to credit or debit cards, these contactless devices feature embedded chip technology which is more secure than magnetic strip technology.
The best forex cards support multiple currencies, allowing you to load the card with the local currency of wherever you're visiting. Furthermore, spending in that same currency doesn't incur any foreign exchange mark-up fee like with credit or debit cards.
Obtaining a forex card is straightforward and can be done through either your bank or financial institution. The process involves submitting documents and filling out forms tailored to each card issuer.
It's a hassle-free deal
Traveling abroad doesn't have to be a hassle with a forex card. This prepaid card can be loaded in multiple currencies and works seamlessly whenever you swipe it at an international destination.
These cards, unlike credit cards, do not charge foreign currency mark-up fees on purchases made within the country of loading. Plus, you can use it at most merchant outlets and online sites without incurring additional costs.
Banks, financial institutions or travel agencies offer forex cards for easy application with minimal documents and fees required.
Once you apply, you'll receive a forex card with an individual PIN. You have complete control over this account via internet banking; plus, any remaining balance can be cashed in after you return from your trip.